Google My Business Optimization Service
Start Google My Business Optimization Today And Get $50/Month Off For 12 Months
Get Higher Ranking In Local Search, Increase Sales and Make more money With BuzFind Google My Business Optimization
Are you looking for Google My Business Optimization Service to rank higher than your competitors in Google local searches?
Then BuzFind Google My Business experts can help you.
To improve your business's local ranking, use the Google Business profile page to claim and update your business information.
No matter how small or big, your local business today will need Google My Business optimization service, in addition to any SEO service campaign you are running, if you want to improve your profile page and outrank your competitors in Google's local search.
Many business owners already ranking in local searches knew they would need Google My Business optimization service. In contrast, others still believe that doing local SEO would be enough and just as good.
Do you know that optimizing your Google My Business is a crucial Google ranking factor? Thus if you are looking a the best SEO tool for your local business, then Google My Business is it.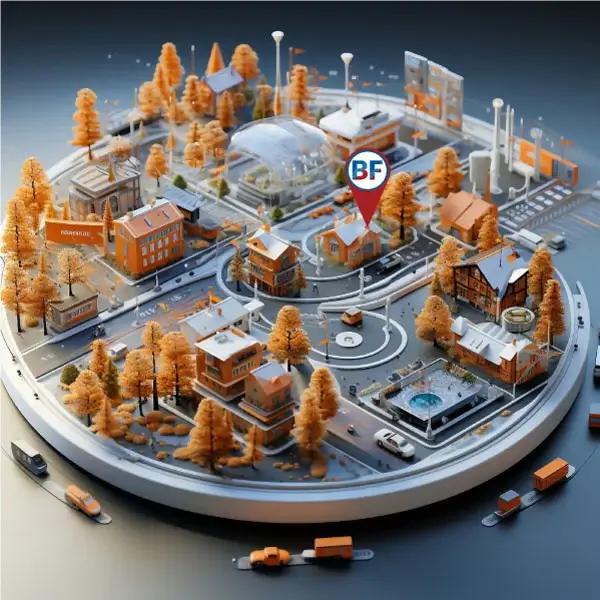 The State of Google Business Profile in 2023
Google My Business optimization 2023 (and beyond) – As of 2023 and even during the coronavirus Pandemic, not enough local businesses are taking advantage of Google business profile (GBP) impressive features.
BuzFind Google my business optimization is for business owners with existing GMB listings that aren't ranking in Google local search and don't know why.
Google business management is also for those who don't yet have a Google business profile page nor the time to research why their local business is not ranking.
If you haven't set up a Google My Business page, optimize Google my business or are not sure how to implement Google My Business best practices, BuzFind's Google my business experts can help.
With BuzFind's Google My Business optimization, you'll have one of Buzfind's Certified GMB experts by your side doing all the leg work to get your local small business top rankings on Google local search.
What Is GMB
Before optimizing Google my business listing, you need to understand what GMB (Google My Business.)
GMB, or Google Business Profile, is a free web tool offered by the search engine giant Google. GMB's goal is to help small local business owners improve their visibility in Google Maps, and achieve a higher ranking in Google local search for terms performed by local customers.
GMB can help local businesses control and improve their online visibility for local searches.
If you are a small local business looking to attract more free organic traffic to your local store, increase sales and grow your business; You need BuzFind's GMB optimization service.
Do you want to speak to one of our Google My Business Experts and start optimizing your your Google My Business Profile, improve your Google listings and customer engagements?
16 Critical Google My Business SEO Steps To Rank Higher In Local Search
You won't need to depend on proximity and relevance with a well-optimized Google My Business profile.
With BuzFind's Google my business SEO, your local business will also be considered by its activity in local search and the high quality of information it offers.
BuzFind Google My Business marketing service will send the right signals to Google to help your business rank you higher in local searches.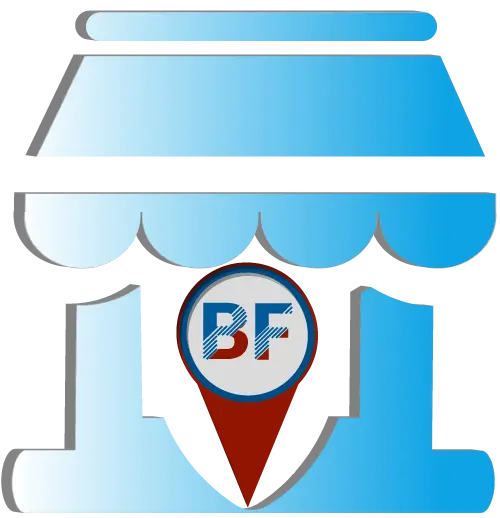 Do you know what higher ranking in local search means:
Improved visibility,
Improved engagement,
Increased sales,
And business growth.
How Will BuzFind GMB Improve Your Google Profile
Now that you know that optimizing your Google My Business Profile is paramount to:
Your small business getting found in local search,
Outranking your competitors,
Bring more free website traffic to your online business or local store,
Grow your local business.
Let us share how BuzFind's GMB optimization will improve your Google profile.
Your assigned Google My Business expert will go through BuzFind's 16 steps (including all GMB elements) to turn your Google my business profile into a 24/7/365 marketing tool.
1. Getting To Know You
In the first step of optimizing your Google My Business profile, one of our Google My Business Experts will reach out to you to gather as much information about your business as possible to get to know your business and its needs better.
Then will talk about our own Google My Business optimization checklist that helped many small business owners improve their listing and ranking in local.
2. Analyze And Audit Your Google Listing
Using our custom Google My Business ranking checker, your assigned GMB expert will analyze your GMB profile and gauge what GMB optimization opportunities exist.
Once the analysis of your GMB profile is complete, your assigned GMB expert will share a detailed report showing where your GMB listing stands and look for long-term GMB optimization opportunities.
3. We Create An Action Plan
Your Google My Business account manager will share with you some of Google My Business examples of small businesses BuzFind's Google My Business experts optimized.
Then your dedicated GMB expert will work with you and customize an action plan detailing the GMB optimization steps we'll need to implement to boost your Google My Business listing.
4. We'll Create A Google My Business Account (If You Don't Already Have One)
Once you review and approve the GMB Optimization plan, your dedicated GMB expert will move to the next step of creating a Google My Business account. Then your GMB expert will connect your Google My Business account with your Google Profile.
5. Complete Every Section Of Your Google My Business Profile
Once your GMB professional has created your Google My Business Account and connected it with your GMB profile, he will accurately complete every section of your GMB profile.
Prioritizing and properly completing your GMB profile with quality content will improve your business visibility and Google ranking in local search results and multiply the number of actions potential customers would take when they see your profile in local searches.
6. Optimize Your NAP (And More)
We'll optimize your contact information and ensure they match your contact info on your website.
Name,
Address,
Phone Number,
Website,
Hours of Business.
There is more to optimizing and completing every section of your GMB profile than just adding your NAP information.
Your assigned GMB expert knows what additional information needs to be optimized and how to optimize that information.
7. Optimize Your "From The Business" Description
Your assigned GMB professional will optimize the 'From The Business' description, which is found lower in your profile, often under the reviews section.
8. Help You Choose The Correct Category For Your Niche
When completing your Google My Business Profile, you must select the correct category for your niche. Choosing the right category will help optimize your Google My Business Profile.
Doing so will help your business get found in discovery searches and highlight category-specific features.
9. Help You Select The Best Applicable Attributes Matching Your Business Niche
Selecting the correct category for your business will list applicable attributes you can select to describe your business even further.
The more applicable attributes your GMB Profile has, the higher Google will list your business in local Google search.
No worries! Your GMB expert will do that for you.
10. Everybody Loves Pictures And Photos – Including Your GMB Profile.
We'll optimize and upload your photos to your Google My Business Profile to help ensure quality, get your images in Google search results, increase customer engagement and be active.
11. Help You Get And Manage Google Reviews
When it comes to Google, reviews are the number 1 influence in your potential customer's decision-making and buying. According to Moz, reviews are one of the ranking factors.
12. Help You Post The Latest Events And News To Your Google Business Profile
Who said you could only post to your social media accounts. Did you know you can post your events, discount offers, special announcement, new services or updates to your services, and about a new product to your GMB profile.
13. Don't Leave Questions Unanswered
Did you know that Google offers 'questions and answers in your Google My Business Profile? Answering a potential customer's question can help them choose whether they'll buy from you or your competitors'.
The only problem with Google' Questions and Answers' is that anyone can answer a question which could lead to inaccurate information or as a tool for an unethical competitor to use against you.
You can turn off Google's Questions and Answers if you want to. But why not optimize it instead?
14. Got New Products Or Services To Add To Your GMB Profile?
Do you have new products or a service you would like to add to your Google My Business Profile but don't know how to do yourself? Your GMB professional can help. We'll add optimized versions of your products or services for GMB SEO.
15. It's Important To Communicate With Your Audience
Giving your potential customers the ability to easily communicate with your potential customers through text messaging can tremendously boost customer engagement and help with their buying cycle.
Google's messaging feature is an excellent opportunity to stay in touch with your customers.
16. Maintain Your Google My Business Profile
Now that you've completed your Google My Business Optimization campaign and improved your Google My Business profile, you're done with GMB SEO.
No need to do anything or look for a Google My Business marketing service anytime soon. Right?
Think again.
Google My Business is your best marketing tool for local customers that will require ongoing maintenance if you want to improve your online visibility and increase customer engagement and sales.
Optimizing and maintaining your GMB Profile is like any other SEO strategy. SEO is not George Foreman's 'Set it and forget' grill where you can set once forget it.
How Important Is Google My Business Optimization
Many local businesses are using GMB. But from what we've seen, they're just using Google listing to show up on Google local search and are not taking full advantage of all the features available in Google my business profile.
Optimizing your Google My Business Profile is an excellent opportunity for your small business to stand out above your competition in the 3-pack listing.
When your GMB Profile is appropriately set up and optimized by taking full advantage of every Google My Business feature, your business will stand out from the crowd in local search.
In addition, when you optimize your GMB profile, you'll be increasing the chances of your business being listed in what we call the "3-packs".
Wouldn't you want potential customers to find your business in local search when looking for a product you sell or a service you offer?
Don't you want your local business to appear in the local results across Google in places such as Maps, Videos, Images, News, and more?
If the answer is YES!
Then BuzFind's Google My Business SEO service is for you.
For example, you can probably find local results if you search for "Google My Business Optimization Service near me" from your mobile device.
Google will try to show you nearby SEO companies you might like to visit or call.
BuzFind's Google My Business SEO will help you update your local business information and improve your online business visibility and engagement.
Suppose your local business information doesn't show up or is missing important info when someone performs a search in your area.
You'll need to ensure your business information in your Google my business Profile is detailed and accurate to maximize how often your business appears in local search results.
Why You Need GMB Management Services
BuzFind google my business promotion will optimize your local business for Google and help consumers easily find you, learn more about your services or product, then choose your small local business over your competitors.
There are more benefits to BuzFind GMB management services to optimize your small local company for Google My Business than meets the eye.
GMB optimization services are one of many highly effective ways of marketing your local business.
With BuzFind's Google business profile optimization, potential customers won't even need to visit your website.
Why?
Because all the information they need to make a buying decision is correct before their eyes. All they have to do now is pick up the phone and call you to order or ask a final question before purchasing.
That is why you need to create and optimize your Google Business profile to offer your potential local customers quality engagement and increase your conversion.
Why Make BuzFind Your Google My Business Agency Of Choice
Why Make BuzFind Your Google My Business Agency Of Choice
We know there are other Google My Business services providers you could choose from.
Let us give you at least four reasons why you should make BuzFind your GMB SEO provider of choice
We make Google My Business optimization service affordable.
We've been in the business of optimizing small businesses' websites for local search and Google Maps for over five decades (combined).
We are open 24/7/365 including all Holidays. We'll always be here for you no matter what time it is in your neck of the woods.
Your Google My Business optimization will be executed by Google My Business experts breathing and living right here in the U.S.
So if you are looking for an experienced and professional Google my business service provider you can afford; Then BuzFind is it.
Are You Ready To Start Your Google My Business SEO Campaign And Make BuzFind Your Google My Business Provider Of Choice? Speak To Our GMB Experts.
Frequently Asked Questions About Google My Business Optimization
How Much Does Google My Business Optimization Service Cost?
Google My Business is a free Google service, thus, it will cost you nothing if you set it up yourself. However, if you need GMB management services and hire a GMB expert to optimize your Google listing, the cost will vary depending on the Google My Business service you'll need help with. I.e.: Google My Business setup, Google My Business profile optimization, so on and so forth. Expect to pay $300 – $500 for Google My Business Profile optimization if you outsource your Google Business Listing optimization campaign.
How Long Will It Take To Optimize My Profile Page?
Again, this will depend on your business industry, your market and how many listing you want to optimize. In general, BuzFind's Google My Business optimization service will take about three (3) to five (5) weeks to complete.
When Should I Expect To See Results From GMB Optimization Services?
Depending on your business market and industry, you should see results within one (1) to three (3) months after starting your Google My Business SEO campaign.
Is BuzFind Google My Business Optimization Service Included in your Affordable SEO services?
BuzFind's Google My Business Optimization services, and our affordable SEO services are two different types of marketing services. GMB improves your listing in Maps and near me searches, while our affordable SEO focus on improving your ranking organically.
Do you Guarantee GMB Results?
Yes, and No! The only way BuzFind can guarantee GMB results if you opt for our ongoing Google Business Profile optimization service.
Why Is Google Local Listing Important For Local Business?
Google Local Listing is important for your local business because it gives you the ability to showcase your business and its location on local search results and Google Maps. When your Google local listing is properly set up and optimized, it will help you outrank your local competition in local map and for "near me" searches.
Ready to optimize your Google My Business Profile?
Call 484-662-3084
A Google My Business expert is eager to help you outrank your competition in local searches.